Confused with the plethora of Pharmacy Monge Cosmetics ?
O'bon Paris picks up the best 20 worth-buying products for you!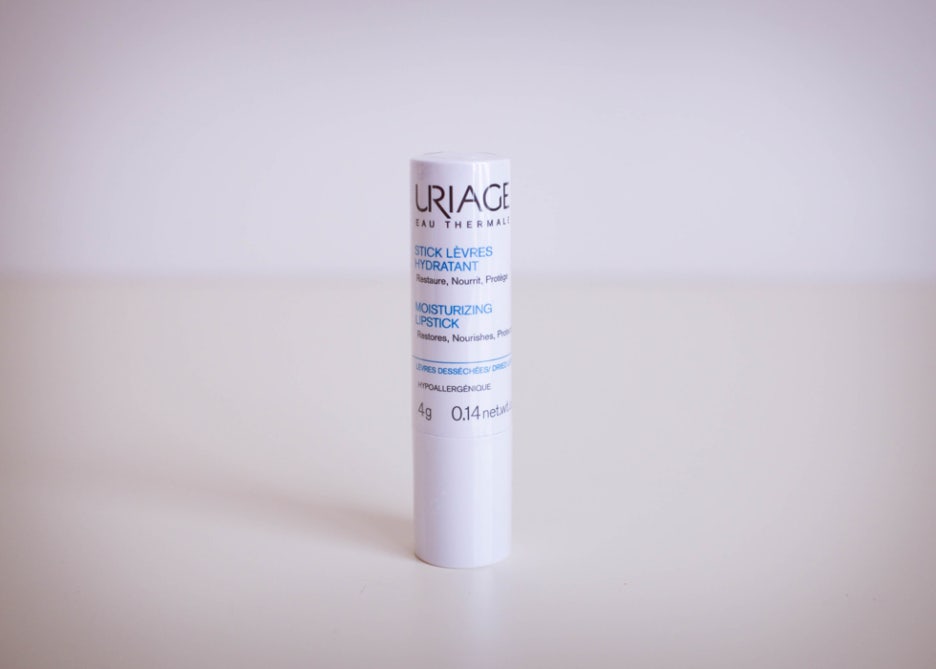 Uriage Stick Lèvres - A daily care lip balm for dry, chapped and fragile lips
Repairing and regenerating stick to nourish, soothe and protect the lips against daily aggression (free radicals, etc.) Does not break or melt.
Nourishes and protects: Shea butter brings intense nutrition for dried out lips, protecting them against external aggressions.
Repairs Borage oil works to restore damaged and weakened lips.
Information from : http://www.uriage.com/CA/en/products/stick-levres
Monge price :3.39 euros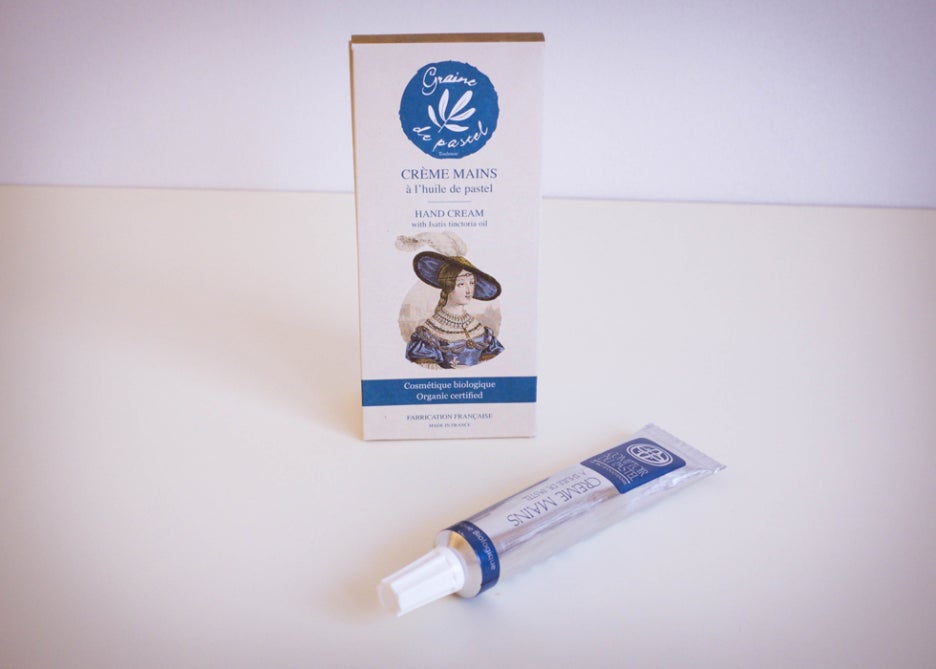 Graine de Pastel - ORGANIC HAND CREAM
For damaged and dry skins, this hand cream helps reinstating the skin barrier function in order to protect it from external aggressions.
Information from https://www.grainedepastel.com/en-gb/organic-care-...
Monge price :9.99 euros/30ml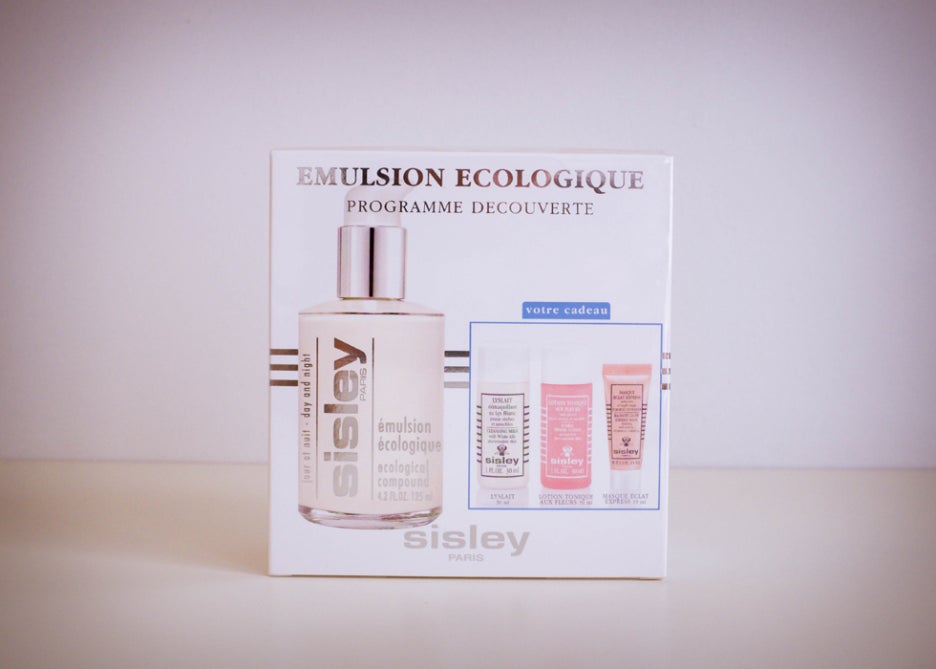 Sisley Gift Set :
ECOLOGICAL COMPOUND
Ecological Compound is an essential revitalizing and hydrating skincare product. Formulated with a synergistic compound of plants (centella asiatica, ginseng, rosemary, hops, and horsetail) selected for their stimulating and revitalizing actions, its composition hydrates the epidermis, and restores comfort and radiance. It also helps skin fight environmental stress (pollution, cigarette smoke etc) and restores the skin to a more toned, supple state enabling it to get maximum benefit from future treatments. Its fluid, non-greasy texture leaves skin with a matte appearance.
FLORAL TONING LOTION
The Floral Toning Lotion is used to remove makeup completely and cleanse the skin. Formulated with extracts of rose, cornflower, and Witch Hazel, this lotion soothes and softens. Formulated for dry, sensitive skin, it tones, soothes and prepares the skin for your daily skincare regimen.
LYSLAIT - Makeup Remover with White Lily
Lyslait is a creamy makeup removing milk that effectively dissolves makeup while maintaining the balance in dry and sensitive skin. Rich in White Lily extract, it creates an immediate sensation of comfort. The skin is left luminous, supple, and soft.

RADIANT GLOW EXPRESS MASK
The Radiant Glow Express Mask is a cleansing mask with red clay which immediately leaves the skin with a radiant glow. The absorbing power of the clay, in combination with plant extracts (carrot, red vine, and rosehip) and essential oils (rosemary and chamomile), helps to eliminate impurities that dull the complexion while deeply cleaning the skin. The texture of the Radiant Glow Express Mask is soft, supple, and non-drying and does not create a pulling sensation on the skin. Within 3 to 5 minutes, skin is left clean and radiant.
Information from: http://www.sisley-paris.com/fr-FR/
Monge price :125.99 euros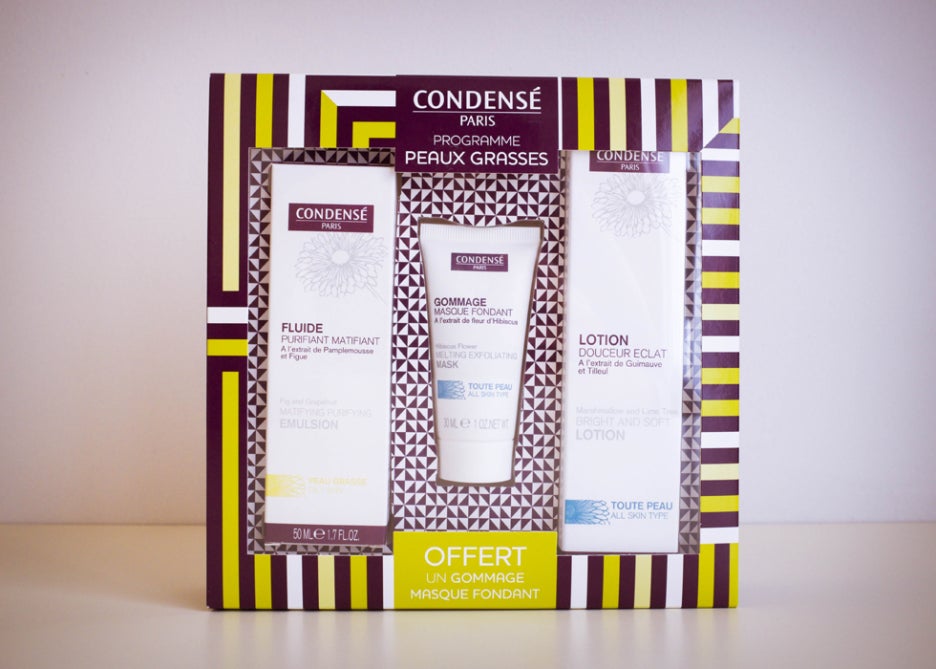 CONDENSÉ Paris Monge Gift Set
MATIFYING SOOTHING FLUID - This fresh, light and purifying fluid cream is perfectly suited for oily skin
Using this fluid as a treatment, the cutaneous tissue regains its vitality Skin is significantly purified, for a radiant complexion.
UNCTUOUS EXFOLIATING MASK
If you need moments of restful well-being, this exfoliating and mask gel is the perfect skin-care product. It exfoliates without any grains and soothes. When used as a mask, its fresh and light texture does not irritate, due to its natural, richly active characteristics.
BRIGHT & SOFT LOTION
This new, delicate lotion cleanses and brightens all type of skin.
Information from: http://www.condense-paris.com/?langue=3
Monge price :49.90 euros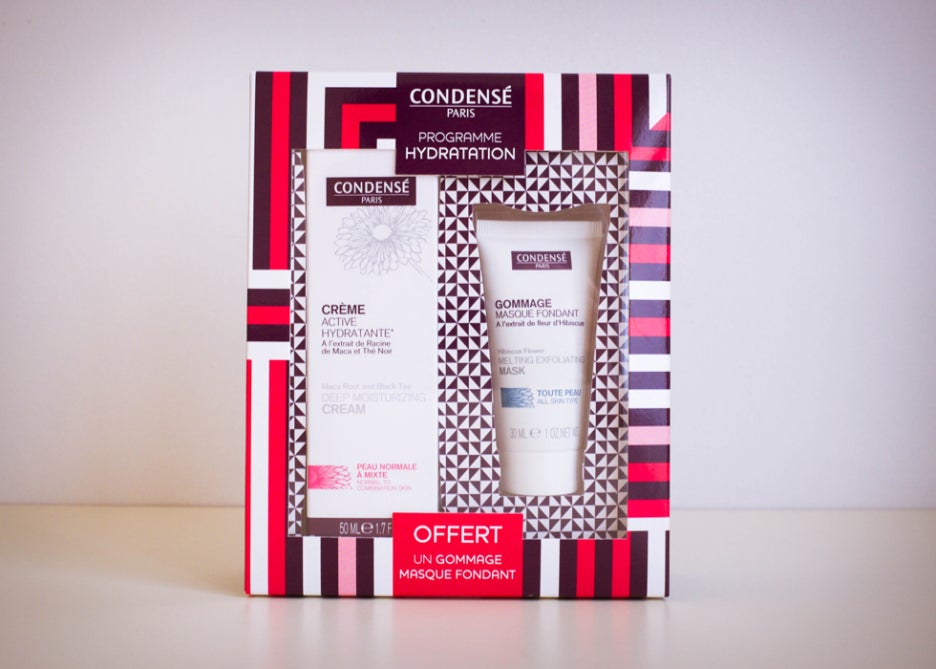 CONDENSÉ Paris Monge Gift Set
DEEP MOISTURIZING CREAM
Skin is nourished and moisturized and its brightness is clearly evident The texture of the skin evens out for restored youthful resilience Skin becomes resistant to cutaneous problems.
UNCTUOUS EXFOLIATING MASK
If you need moments of restful well-being, this exfoliating and mask gel is the perfect skin-care product. It exfoliates without any grains and soothes. When used as a mask, its fresh and light texture does not irritate, due to its natural, richly active characteristics.
Information from: http://www.condense-paris.com/?langue=3
Monge price :34.90 euros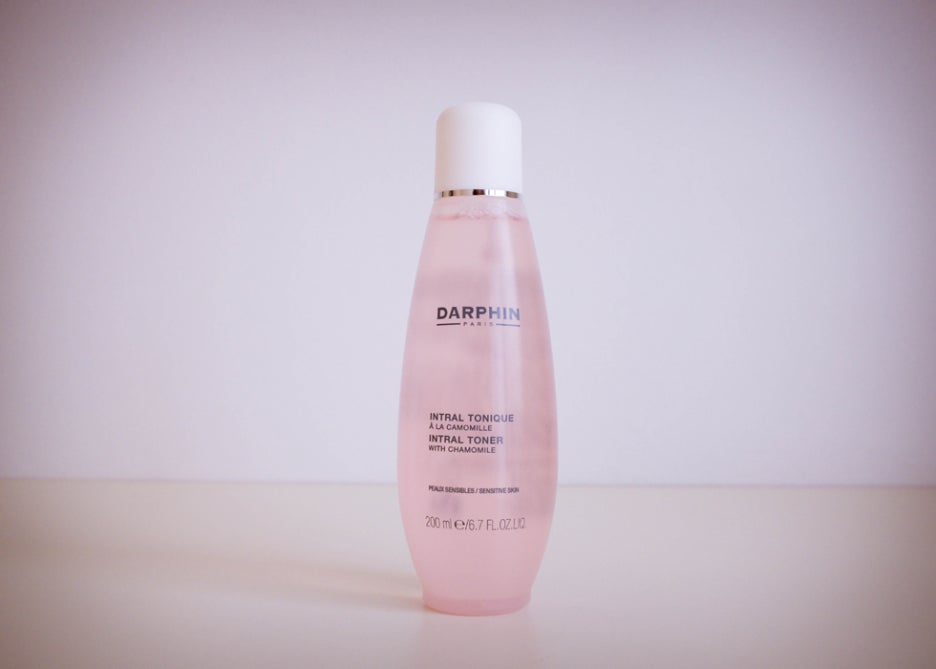 DARPHIN INTRAL Toner - Sensitive skin, prone to redness and irritation
Particularly appropriate for sensitive skin, this soothing toner with Polysaccharide, Chamomile and Howthorn extracts, tones and refreshes the look of skin as it completes the cleansing process.
Information from: http://www.darphin.co.uk/index.tmpl
Monge price:21.99 euros/200ml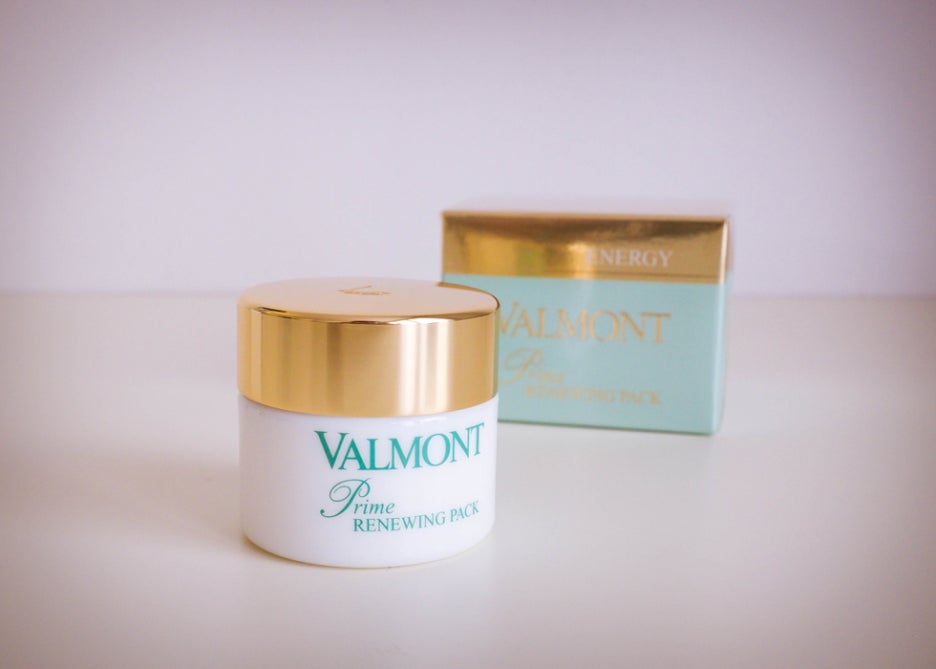 VALMONT - Prime Renewing Pack
Unctuous, non-greasy mask-cream - it re-equilibrates the epidermis by restoring its nutrient supplies, making it dynamic and regulating its hydrolipid film. It contains HP DNA and RNA. Possessing a clarifying action, it removes marks and lightens skin colour by masking minor imperfections. It does not dry on the skin.
Information from : http://www.mehr-kosmetik.com/valmont/valmont-prime...
Monge price :149.99 euros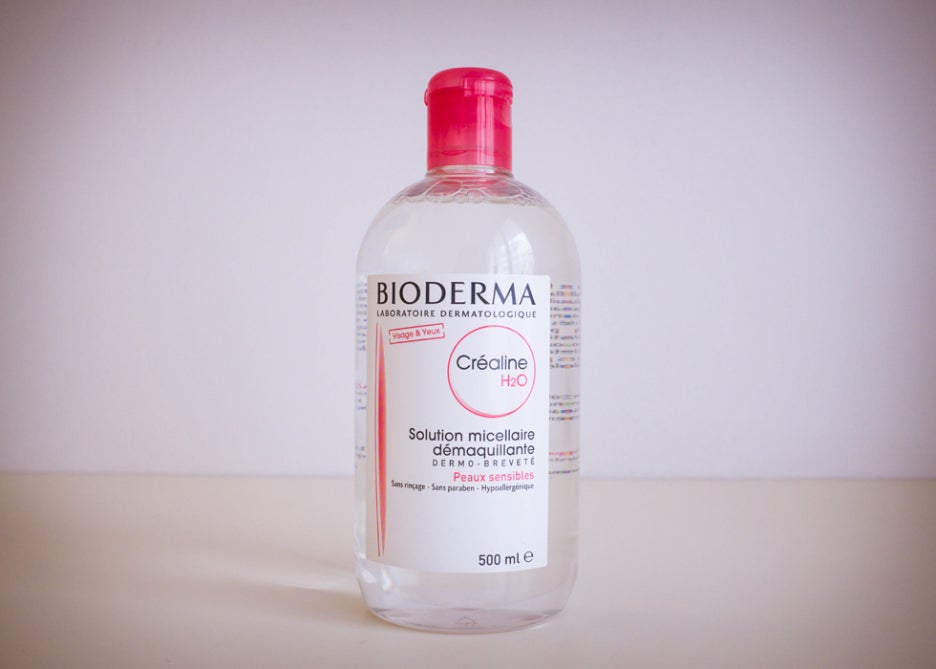 Bioderma - Sensibio H2O
A cleansing and make-up removing water that respects the fragility of sensitive skin
Information from : http://www.bioderma-uk.com/our-products/sensibio/h...
Monge price:8.9 euros/500ml two for 15.9 euros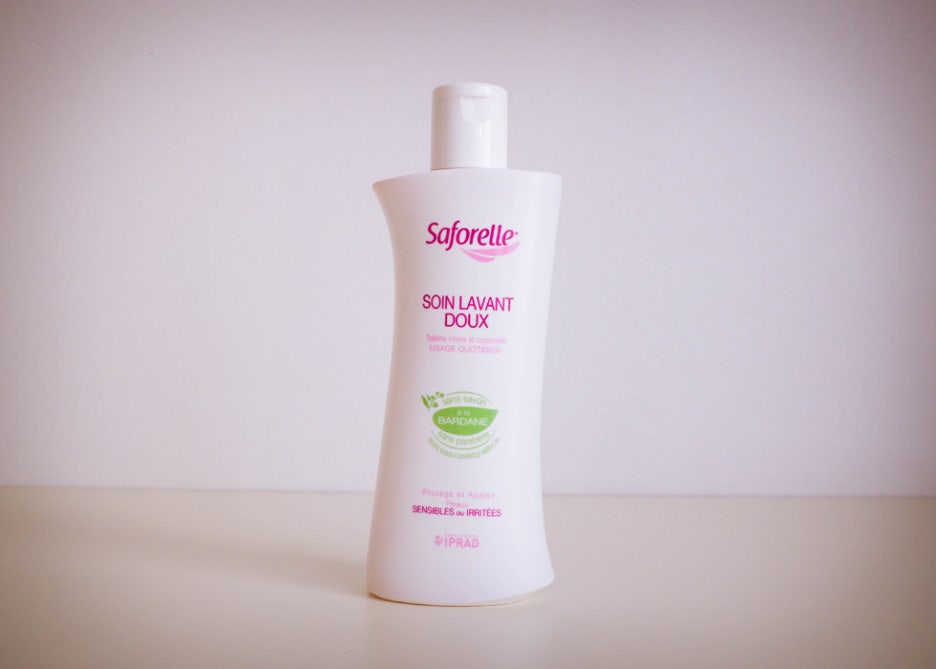 Saforelle Gentle Cleansing Care
Intimate and corporal hygiene: soothes and protects sensitive or irritated skin
Saforelle Gentle Cleansing Care is specially formulated for sensitive or irritated skin. Its gentle cleansing action soothes itchiness and discomfort.
Its mild alkaline pH and lipid-enriched formula containing burdockrespect the skin's natural balance and make it perfect for everyday use.*
Gynaecologists have recommended Saforelle Gentle Cleansing Care, the leading hygiene product for intimate areas, for over 20 years.
Information from : http://www.saforelle.com/en/products/saforelle-gen..
Monge price :5.99 euros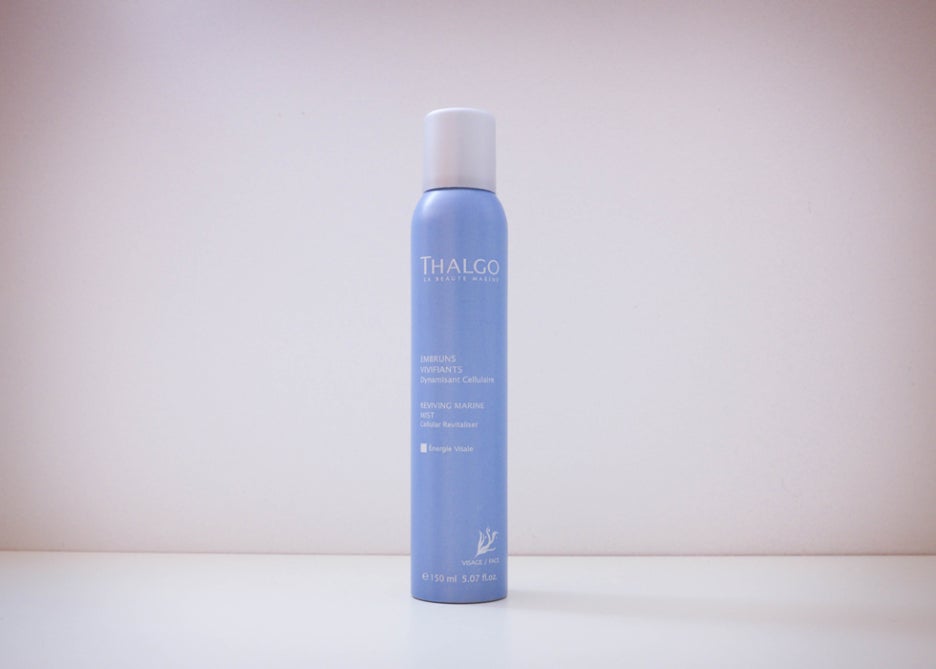 THALGO - Reviving Marine Mist
For tired, devitalised skin in need of energy.
Bring the sea into your home! This skin-energising seawater concentrate has been developed to enhance the effectiveness of our skincare creams.

Information from : http://www.thalgo.co.uk/catalogue/produit/reviving...
Monge price : 21.99 euros / 150ml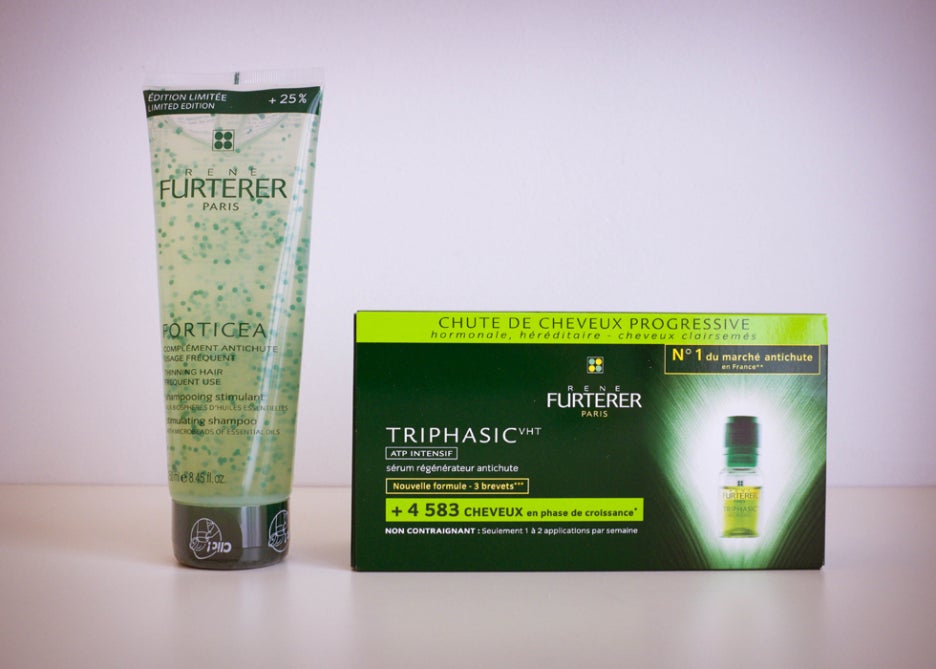 FURTERER - forticea stimulating shampoo
This stimulating shampoo compliments and enhances the effects of the René Furterer thinning hair treatments. It gently cleanses while microbeads of essential oils increase scalp microcirculation, encouraging the growth of stronger, thicker and healthier hair.
TRIPHASIC VHT
Hereditary thinning hair, caused by genetics, most commonly affects men. TRIPHASIC regenerating treatment acts at the follicle level, the origin of new hair, to counteract thinning hair with a convenient, natural and scientifically proven triple patented formula that specifically targets the three major causes of hereditary thinning hair: Vascular, Hormonal and Tissular. It works directly on these factors with three active phases that result in stronger hair growth while existing hair growth is protected.
Information from : http://www.renefurtererusa.com/
Monge price forticea : 8.49 euros for 1, 39.99 euros for 5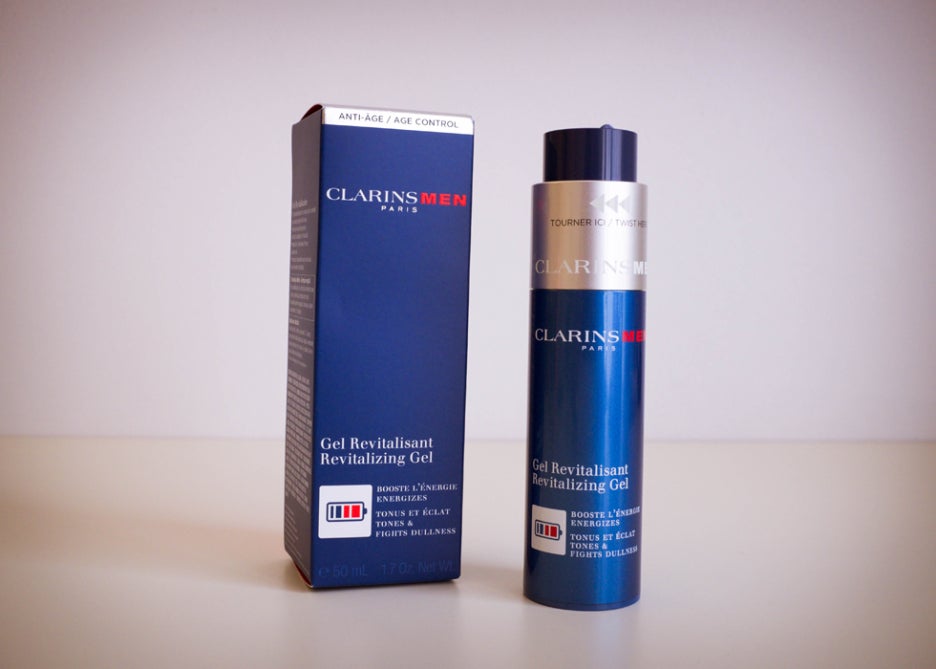 ClarinsMen Revitalizing Gel - Early lines and wrinkles
Energizing anti-wrinkle gel fights man's first lines and wrinkles. Tones skin with the perfect measure of moisture to leave his complexion revitalized, refreshed and matte. Defends from skin-aging environmental influences with Clarins' exclusive Anti-Pollution Complex.
Information from : http://www.clarinsusa.com/en/clarinsmen-revitalizi...
Monge price :35.99 euros/50ml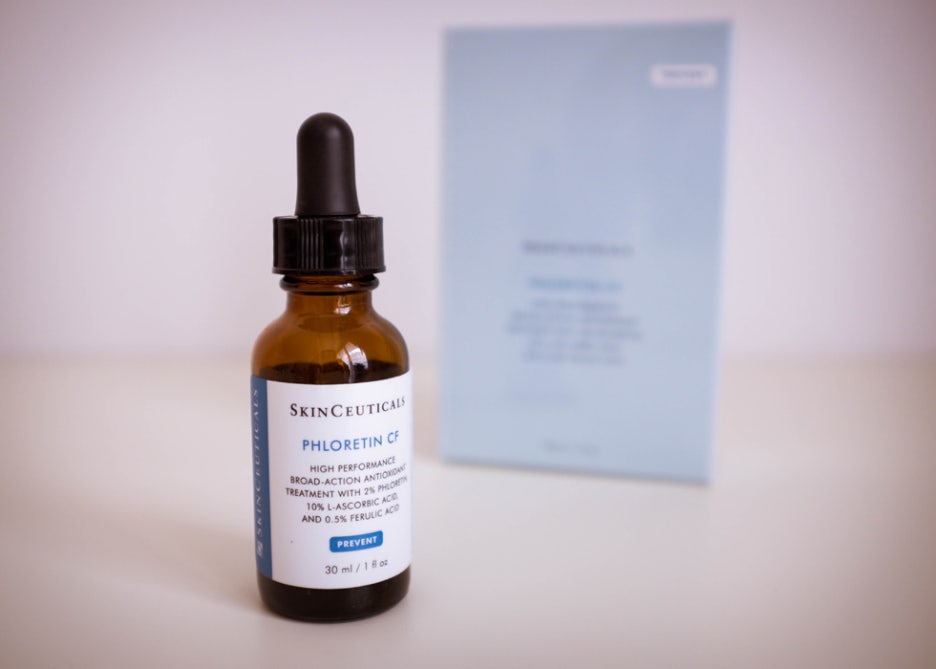 PHLORETIN CF
A daytime antioxidant serum delivers advanced environmental protection, while diminishing the appearance of discoloration
A powerful antioxidant that combines patented combination of 2% phloretin, 10% pure vitamin C, and 0.5% ferulic acid. Phloretin CF shields skin from damaging free radicals as it restores a more radiant, even complexion.
Provides advanced environmental protection against damaging free radicals
Evens skin tone for a firmer, brighter complexion
Diminishes dullness and the appearance of discolorations
Once absorbed, this serum can't be washed or rubbed off. It remains effective for a minimum of 72 hours, making it an excellent step in your skincare routine
Information from : http://www.skinceuticals.com/phloretin-cf-63549432...
Monge price : 134.99 euros / 30ml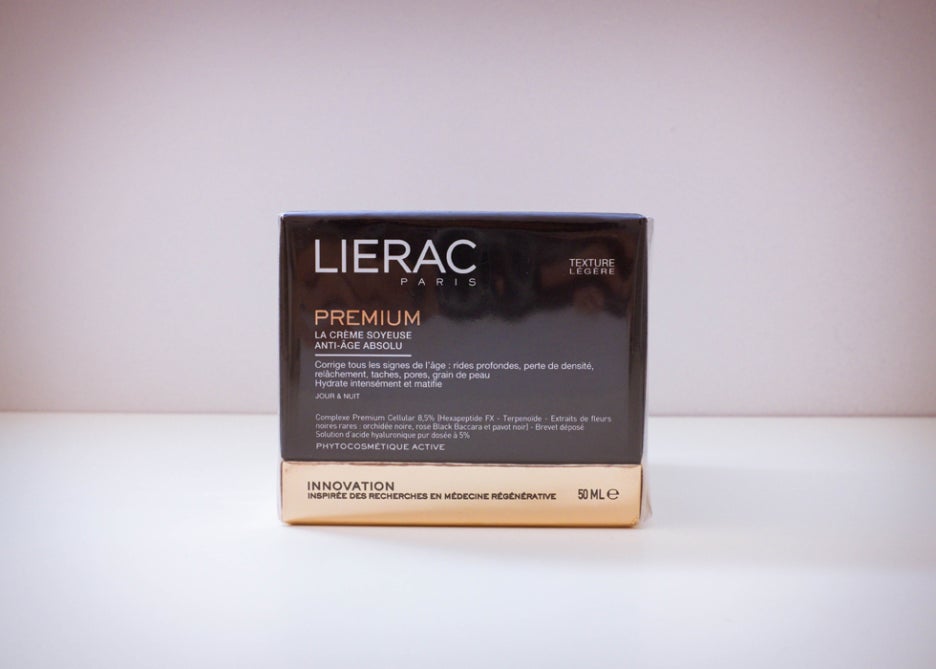 LIERAC PREMIUM THE SILKY CREAM
THE EXCEPTIONAL ANTI-AGING EFFICACITY IN A VELVETY GLOVE
Deep wrinkles - Loss of density - Slackening - Uneven complexion - Dark spots - Pores - Skin texture
Inspired by regenerative medicine, this fine cream is concentrated in 8,5% in Premium Cellular Complex - registered patent - and in 5% in hyaluronic acid to correct all the signs of aging, day after day. Enriched with a moisturizing and mattifying concentrate, it blends in the skin for an undetectable matte finish.
Its active second-skin texture immediately replenishes the skin with incredible finesse and an unparalleled velvety finish, like an undetectable silky veil.
The EXCEPTIONAL anti-aging skincare.
Information from : http://www.lierac.com/
Monge price : 84.99 euros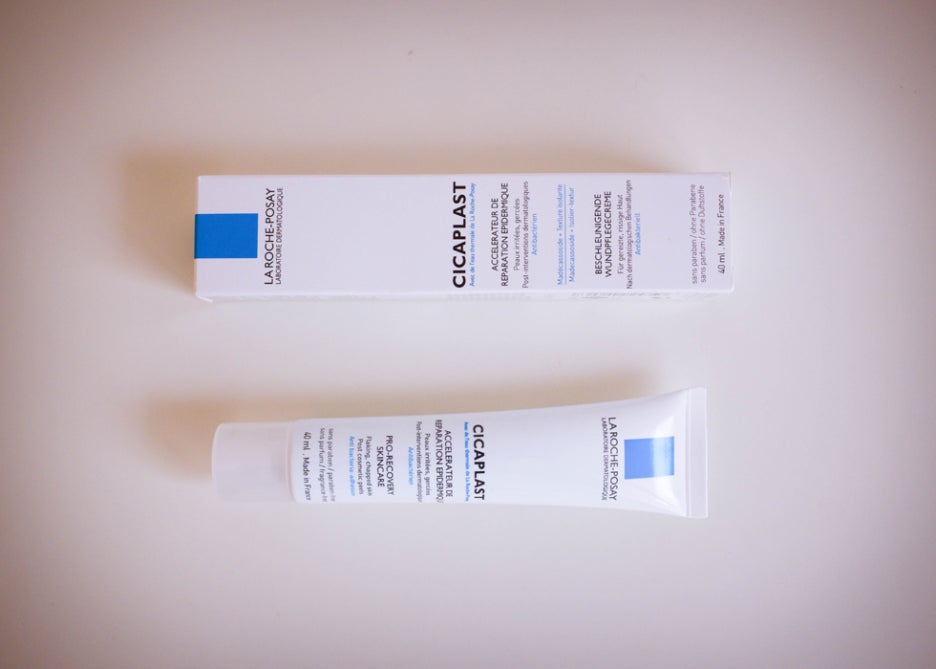 Laroche-Posay - CICAPLAST Accelerates epidermal repair
Epidermal changes: skin irritations, dry patches, chapped skin, after dermatological procedures.Cicaplast accelerates reconstruction of the skin barrier thanks to a formula that combines:
- A copper/zinc/manganese mineral complex to stimulate the production of new cells,
- Madecassoside to encourage proper cell organisation and procure fast, high-quality epidermal repair,
- Its insulating texture is enriched in anti-bacterial agents to protect the skin. Invisible and non sticky, with easy spreading. This soothing, moisturizing treatment relieves itchiness and tight sensations.
Paraben-free formula.
Information from : http://www.laroche-posay.com/products-treatments/C...
Monge price : 5.99 euros for 1, 25 euros for 5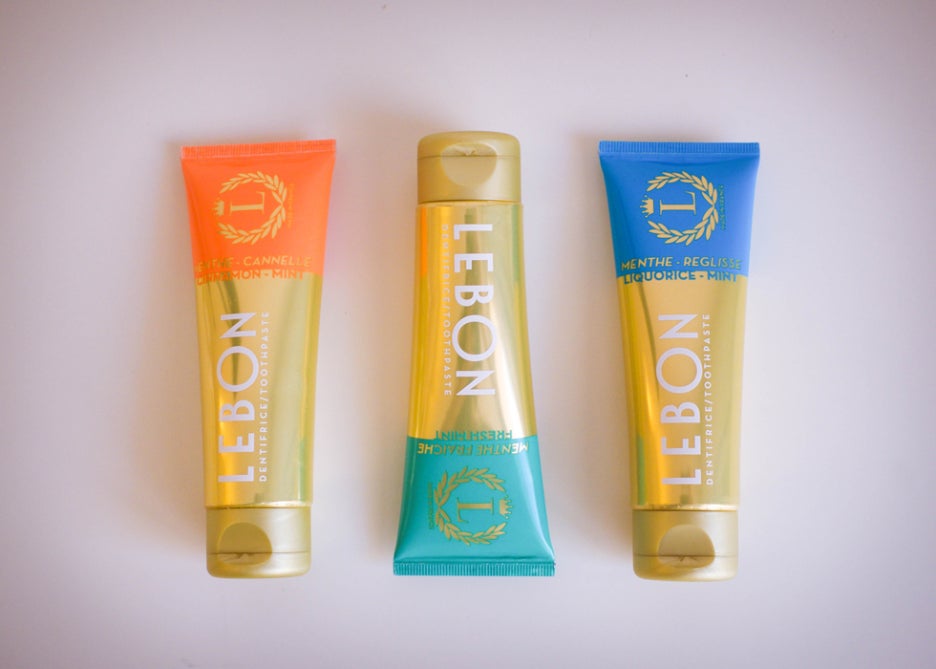 LEBON Toothpaste
LEBON toothpaste is an exquisite collection of high end toothpaste for those who wish to fully enjoy their daily lives. To re-create moments of pleasure where none subsist, banish monotony out of dental care.
100% natural fragrances, no paraben, with carefully selected quality ingredients, the right packaging to tickle your fancy and stemming from sustainable forests.
Live Cool & Brilliant!
Information from : http://www.lebonandlebon.com/
Monge price from:16,5 euros 75ml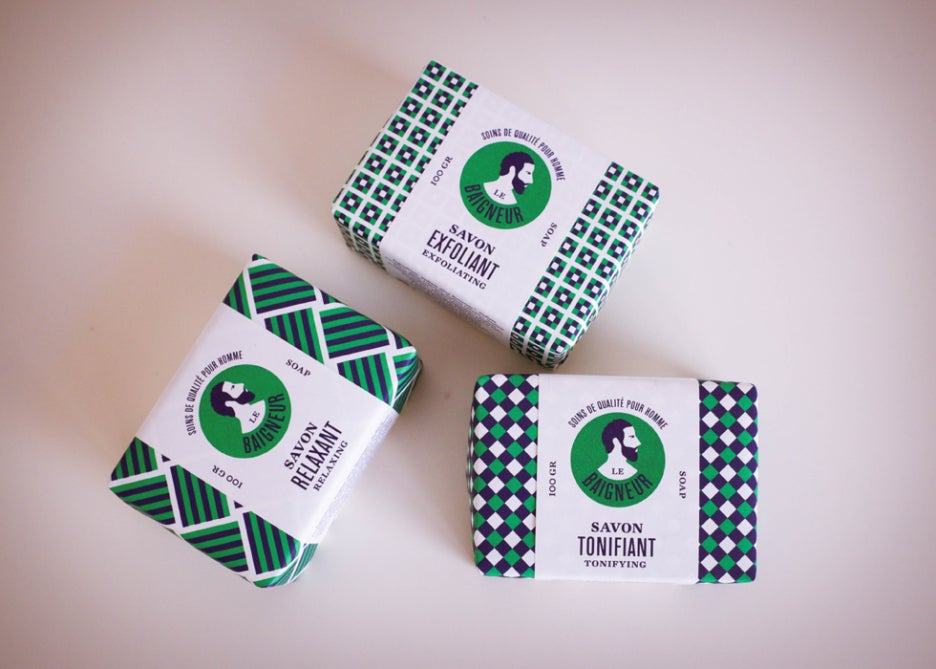 LE BAIGNEUR - SAVON RELAXANT
Made in Corrèze by a soap craftsman using the traditional cold process soap making method.
This time-honoured and energy-efficient process allows to save the nourishing properties of vegetable oil and get a rich glycerine soap who respect the hydrolipidic film of your skin.
Information from : http://lebaigneur.fr/en/produits/savon_relaxant
Monge price :7.99 euros for 1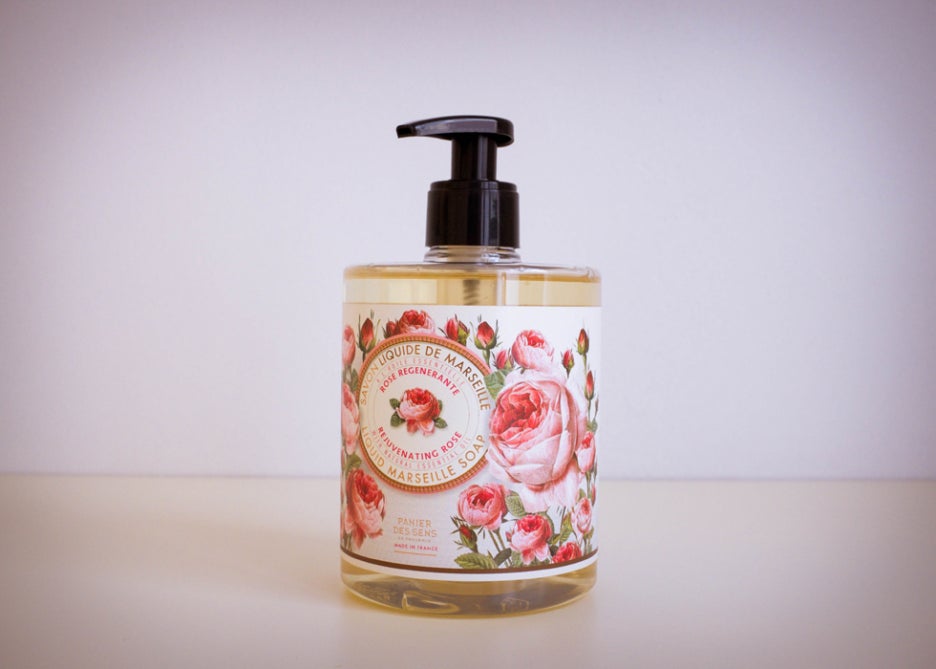 Panier des Sens SHOWER GEL ROSE
With rejuvenating rose essential oil
Rich in rejuvenating and soothing rose essential oil, this delicately scented cleansing gel takes particularly good care of most damaged skin.
Smooth and creamy, its delightful lather gently cleanses without disrupting the natural balance of the skin, for maximum comfort and softness every day.
A subtil and enchanting scent for a rejuvenating shower!
Information from : http://panierdessens.com/bath-body/shower/shower-g...
Monge price :8.90 euros for 1
Clarins - Eau des jardins
Uplifts, refreshes, captivates
More than a fragrance, this uplifting treatment fragrance has skin care benefits derived from powerful and highly concentrated plant extracts, using aroma and phytotherapy techniques.
- Plant extracts with moisturizing and soothing benefits to lavish exquisite softness on skin.
- Beech bud extracts helps moisturize skin.
- Sorbier bud extract helps illuminate skin.
- Blackcurrant bud extract helps soothes skin.
- Non-photosensitizing.
Information from : http://www.clarinsusa.com/en/eau-des-jardins/C0205...
Monge price : 23.99 euros/50ml , 46.90 euros /100ml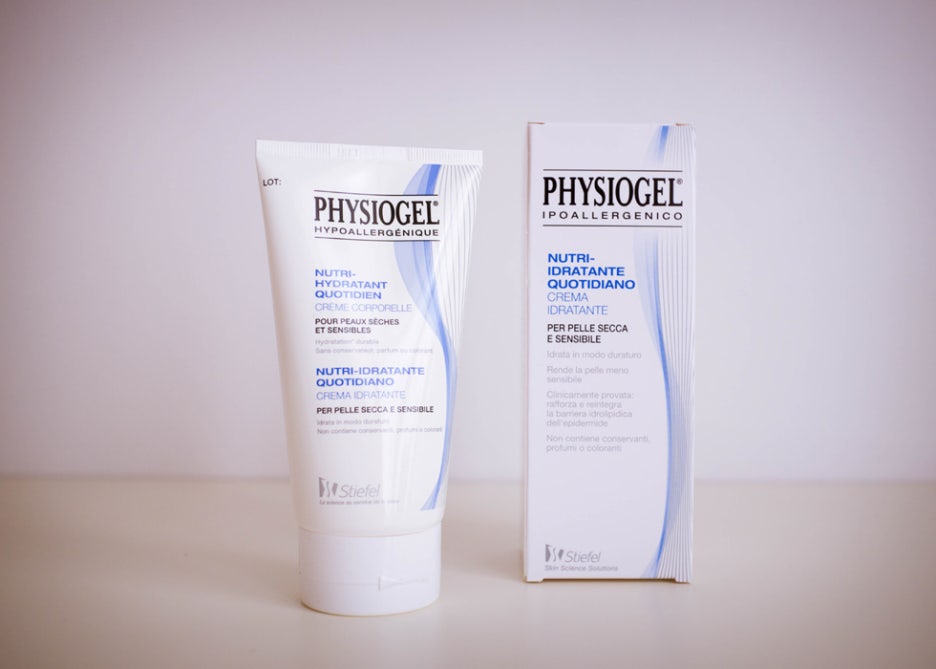 Physiogel Nutri-Hydrating daily care body milk
Dry and sensitive skins
Soothes tugging and dryness.
limit the skin sensitivity.
Efficiency prooven : reinforces and repairs
Thanks to its biomimetic formulae, Physiogel Nutri-Hydrating daily care 150 ml reestablish the skin balance.

This moisturising cream* associates three capital agents for an optimum hydratation :
- A lipidic composition similar tot the natural skin lipids, ceramide and phospholipide rich.
-A unique lamellar structure copying the skin natural one.
- Absence of potential irritating emulsifier not to alter the cohesionof the skin cells.
Paraben, phenoxyethanol, perfume and conservative agents free. Hypoallergenic,Non clogging.

Information from : http://www.easyparapharmacie.co.uk/physiogel-nutri...
Monge price : 9.99 euros