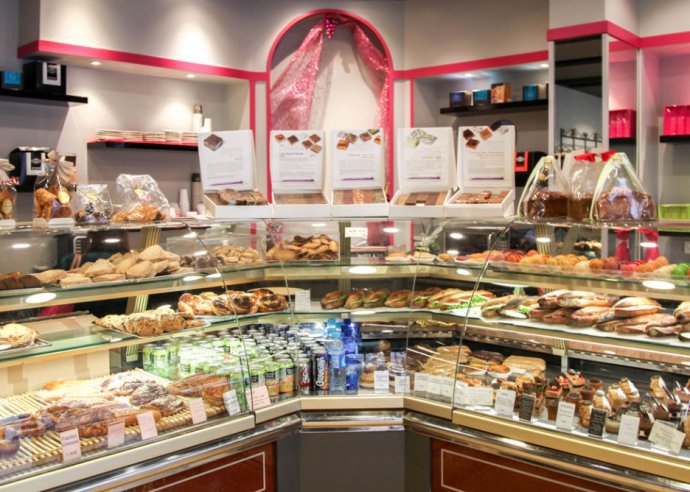 Can't decide between all the parisian desserts shops? Do not worry, we will tell you about an exquisite dessert shop here in Paris, where dessert dreams come true. Take the 7 line to place monge subway station, upon exiting the statoin you will see the Monge Pharmacy store and right in front you can find PASCAL PINAUD!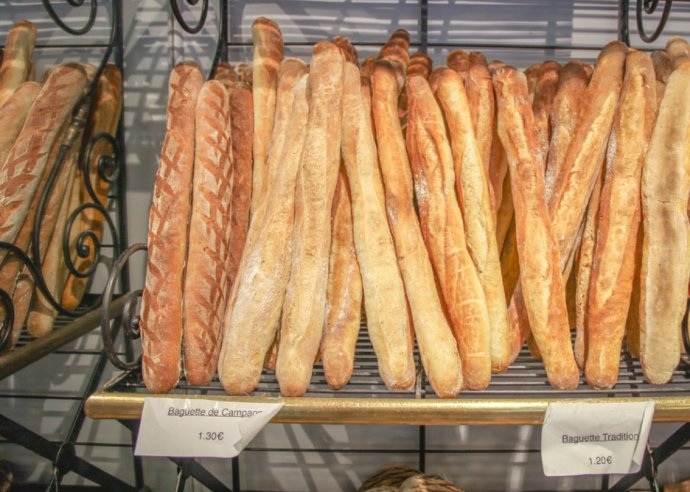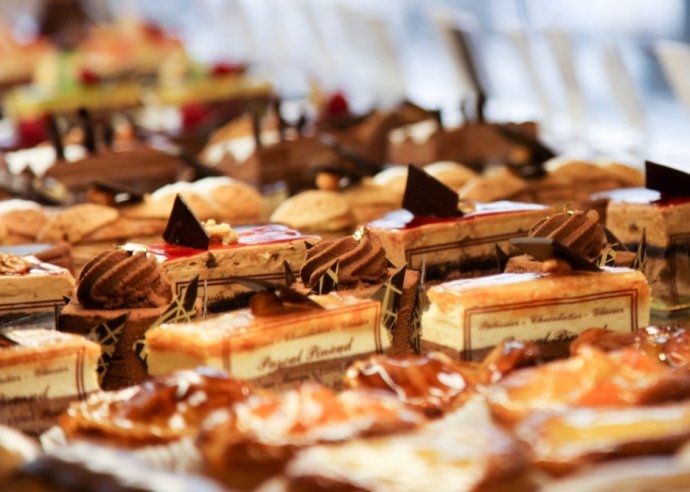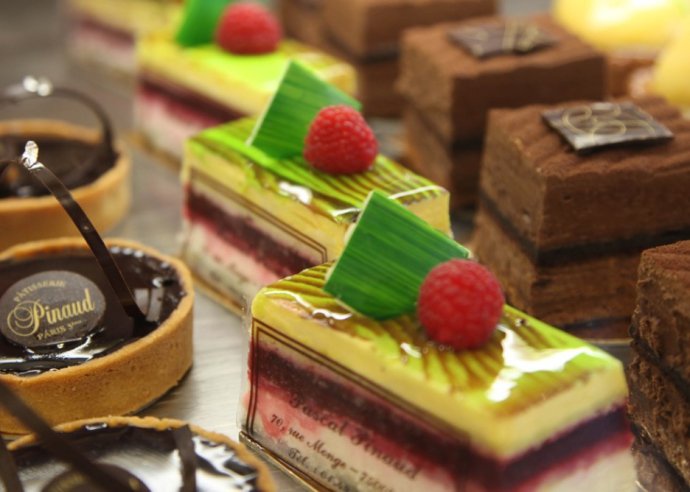 We strongly recommended, Jamaïque, which has the taste of tea interspersed with coconut and red fruit rich aroma, not very sweet, suitable for our Asian appetite.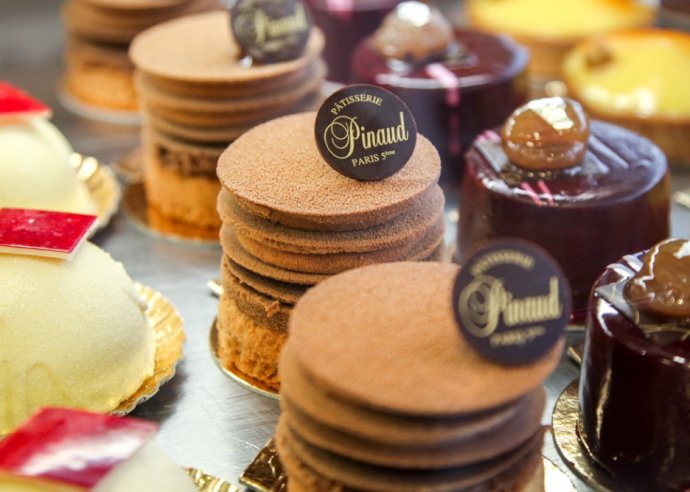 Dessert prices are not very expensive, this one is 4.4 euro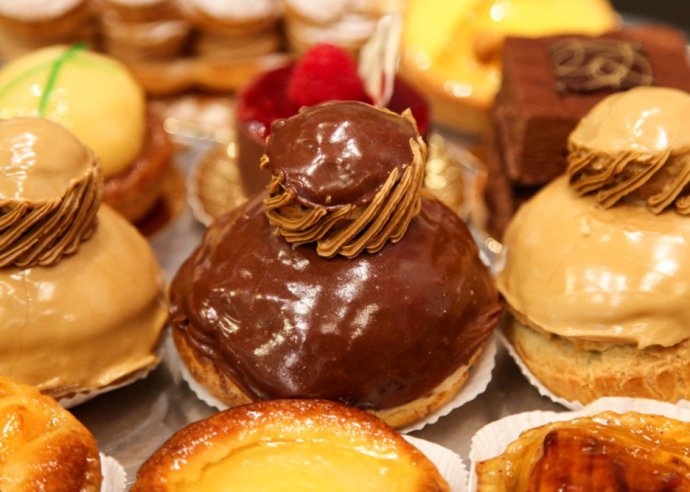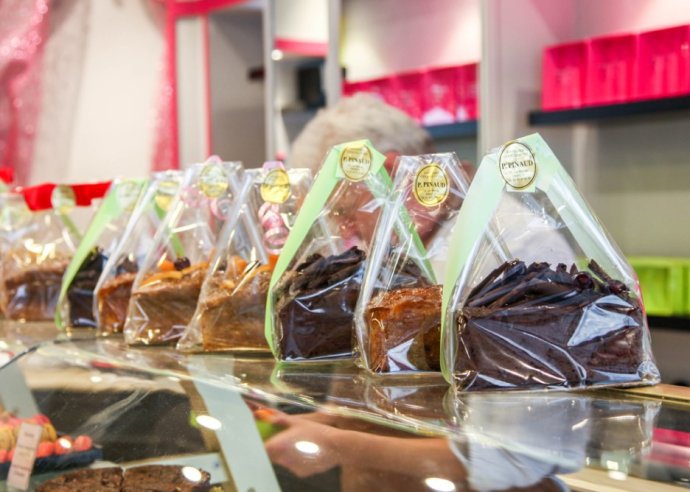 There are 8 kinds of cake tastings, you can easily take them home for friends and family,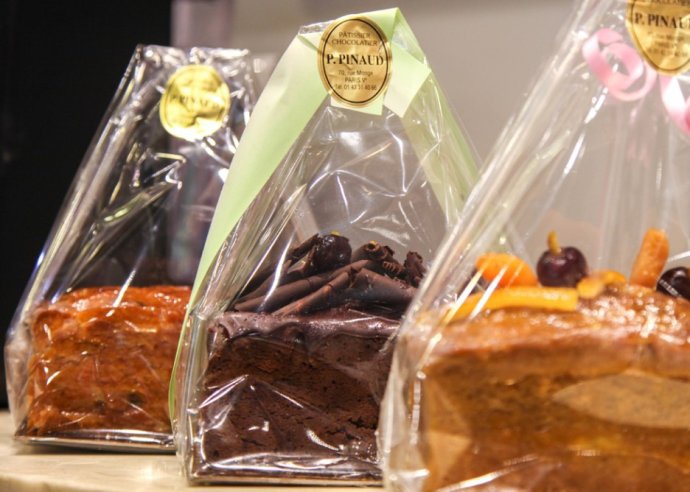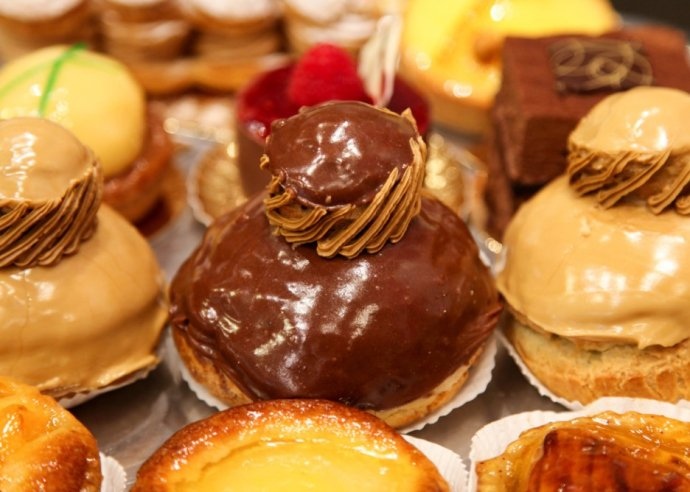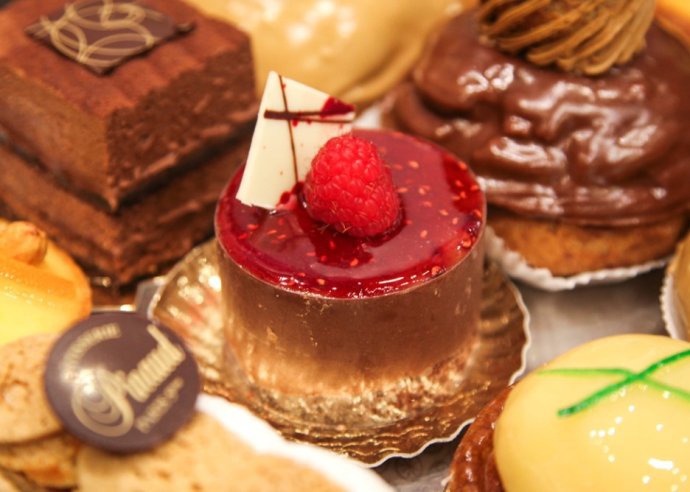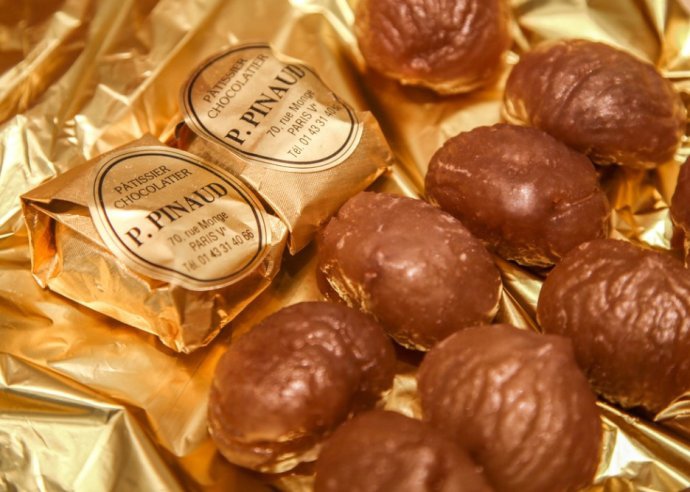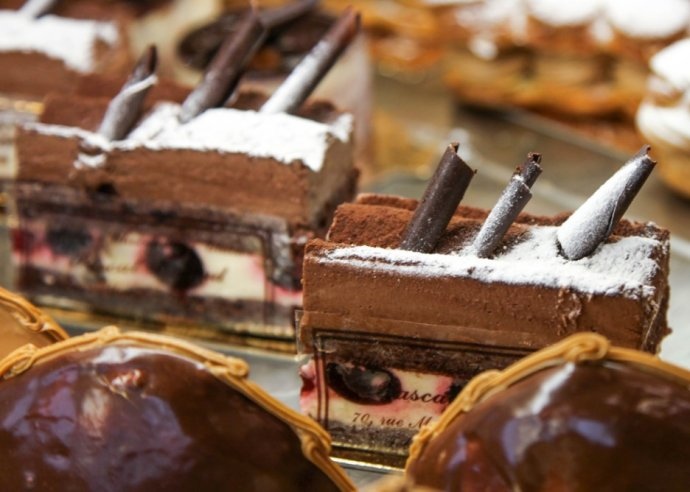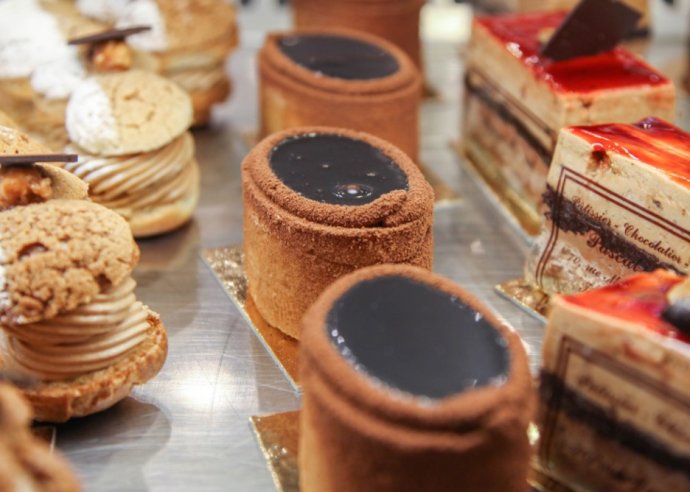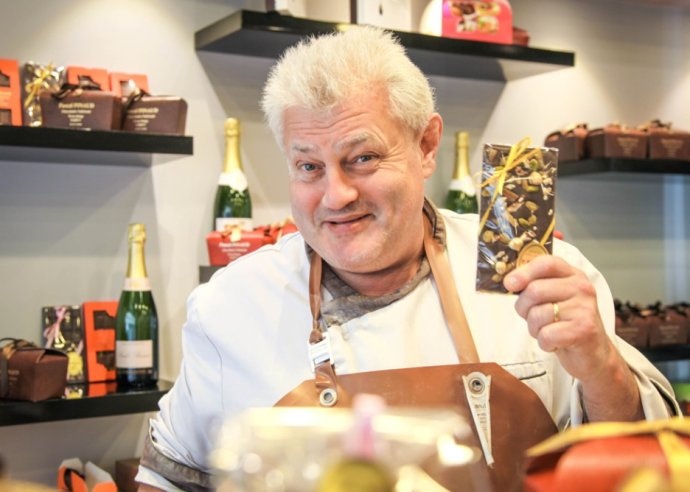 The owner of this bakery is Mr. Pascal Fino, warmly greeted us. He graduated from Le Cordon Bleu, one of France's most famous culinary schools. He has worked with French Prime Minister Jacques Chirac, and has also worked at the famous dessert house, Pierre Hermé . After years of experience in dessert production, combined with their own style, he opened this little bakery. Here you will not only taste some extravagant desserts, but also to enjoy his creative innovation.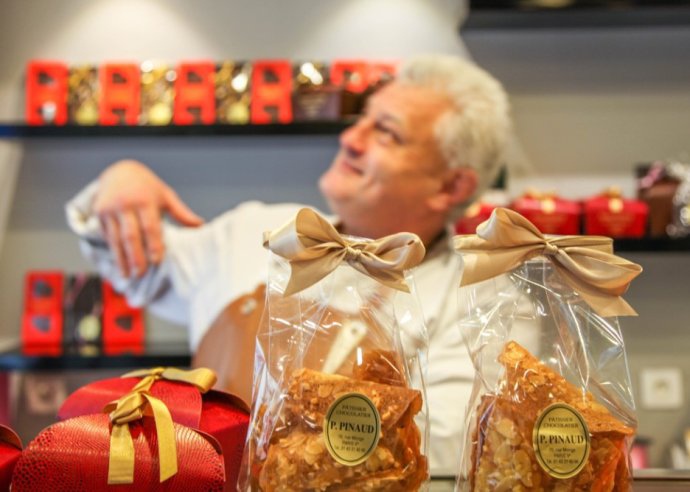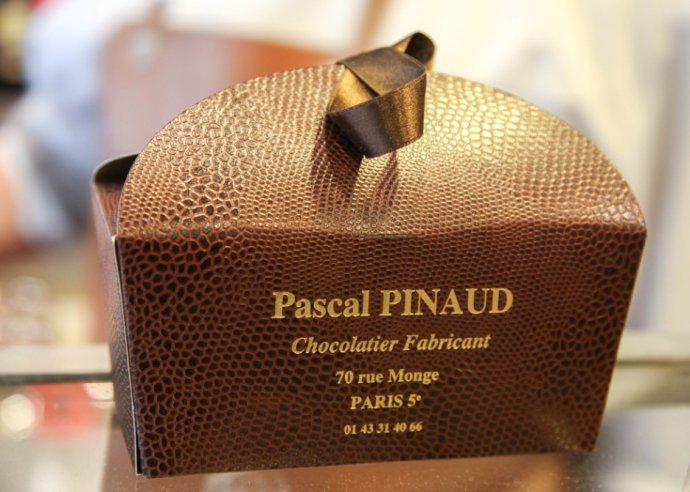 The apprentices for making pastries come from all over the world; China, Indonesia, Japan, Korea, Pakistan. He says his shop is Asia's Little United Nations!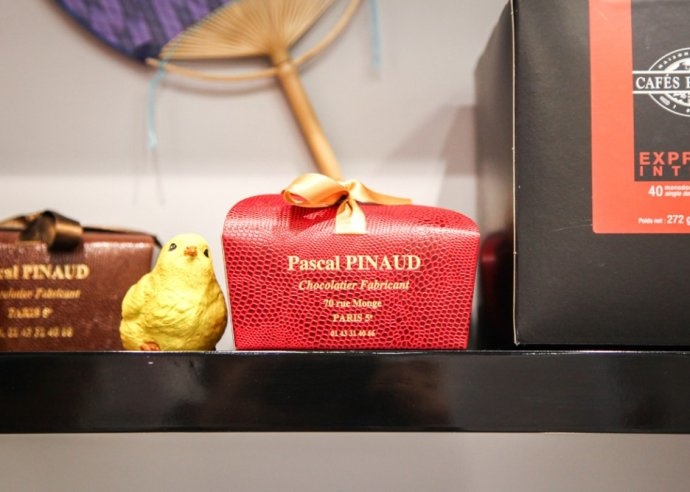 Mr. Pascal Fino himself understands that a student wants to meet thier mentors expectations, so he helps these Asian students in the kitchen to achieve their dreams and excel .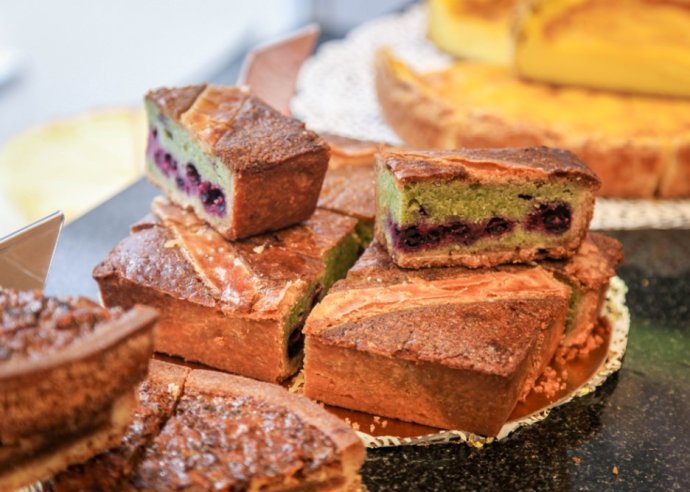 His personal favorite is this cake , pistachio with blackberry , which is not too sweet but rich in flavor.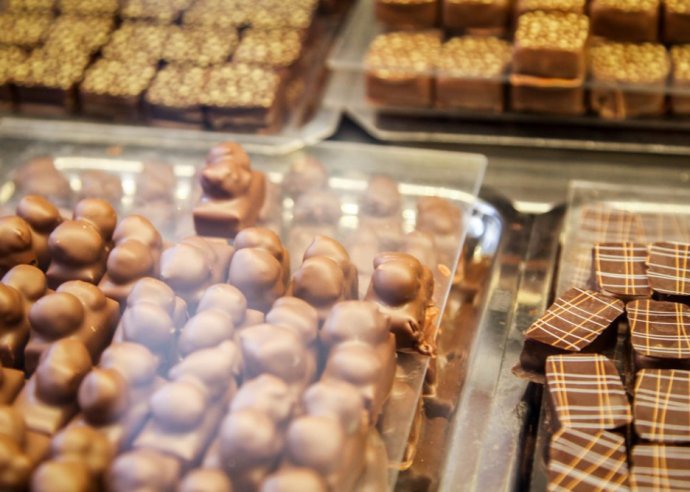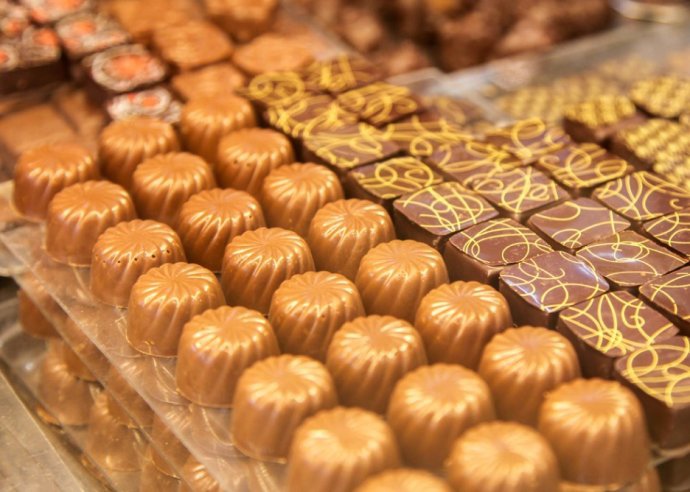 Plethora of chocolates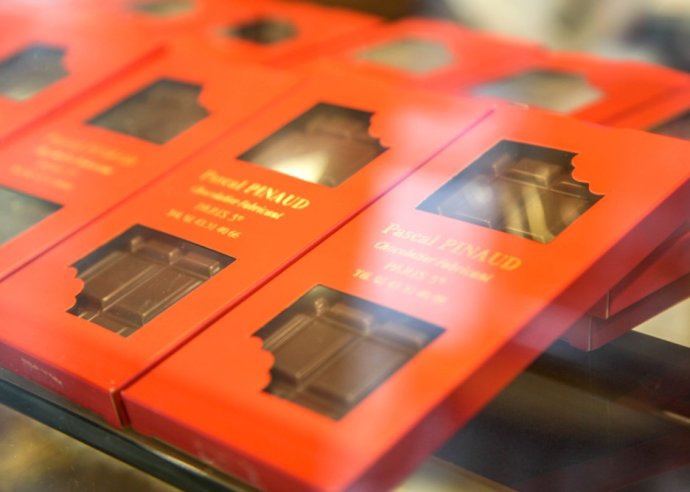 Beautiful Macrons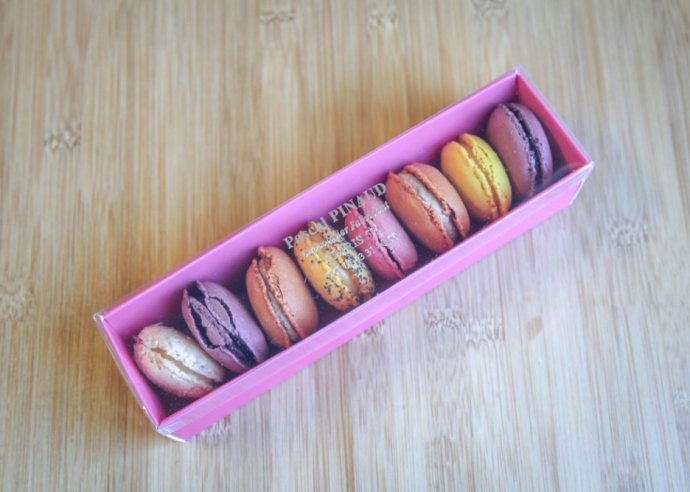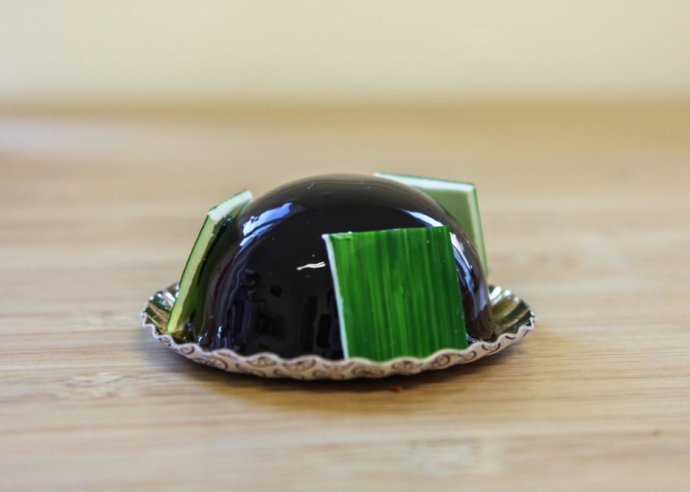 Tartelette Earl Grey is strongly recommended.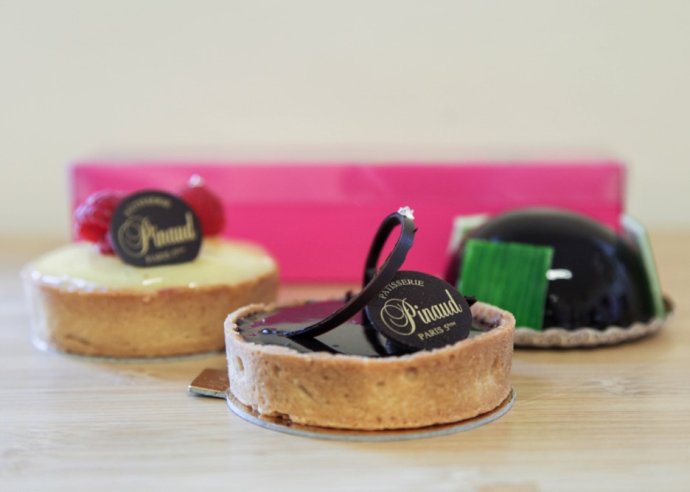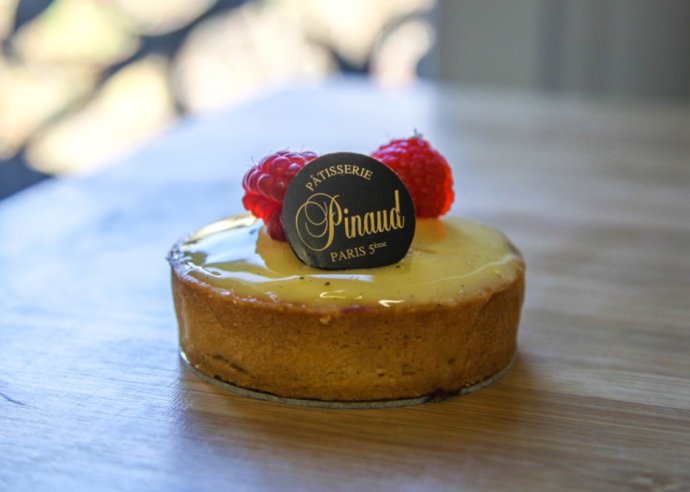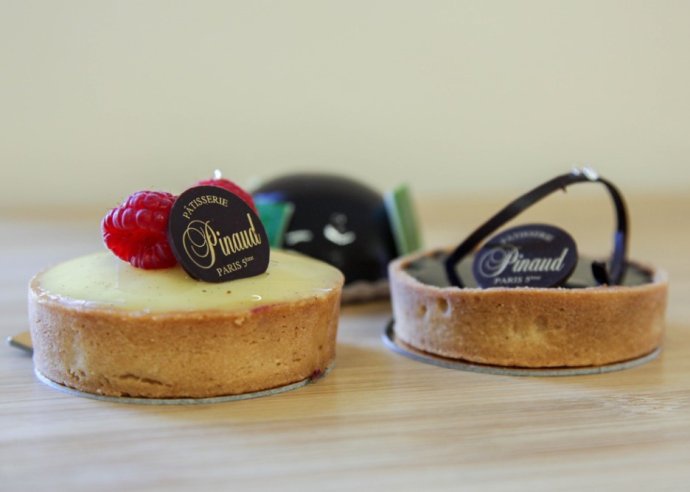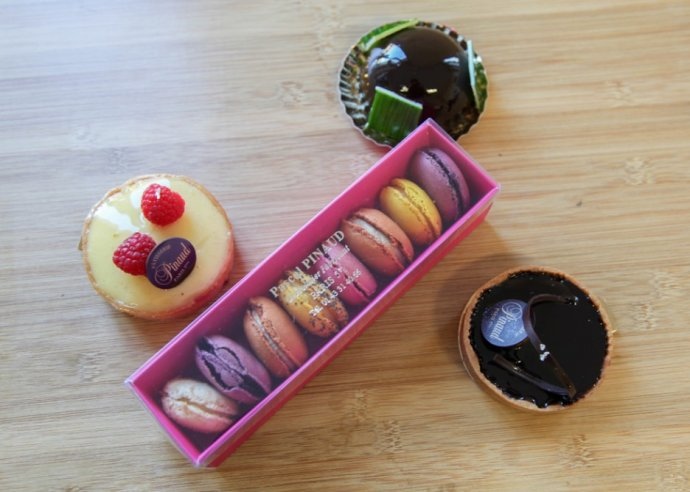 We are definitely coming back for more soon! If you have a sweet tooth, this is heaven.Don't miss this shop on your next visit.
PASCAL PINAUD
Address: 70 rue Monge75005 ParisFrance
Jardin des Plantes/Austerlitz, 5ème