Long gone are the days when Montmartre was a picturesque village dotted with vineyards and windmills, perched high on the "butte" it showed the wide view of the metropolis below. Now Montmartre is packed with thronging tourists, busy restaurants and street artists who offer nice portraits. But you are wrong if you think that Montmartre has already lost its charm. Climbing these long stairways or taking a stroll along the little streets on the hill is never a bad idea, as you can still find these lovely old houses left with ivy clinging all over the wall. There is no other place in Paris where you can feel a moment of inner peace while listening to the chimes given out by Sacré-Cœur, its pure white wall reminds you of the wings of angel.
Here are 5 romantic places in Montmartre that you don't want to miss.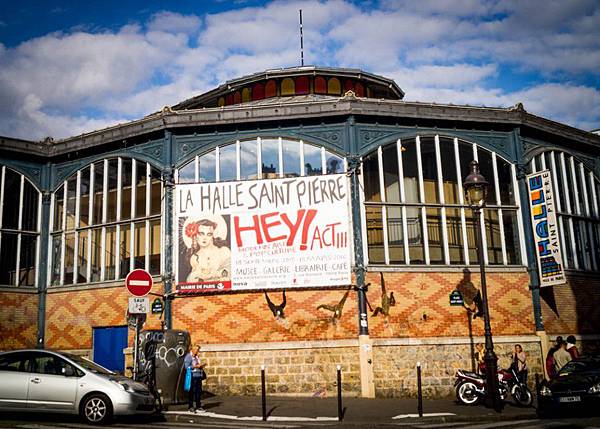 Halle Saint Pierre, also known as Musée d'Art Brut, it presents temporary exhibitions of folk art, naive art, and outsider art.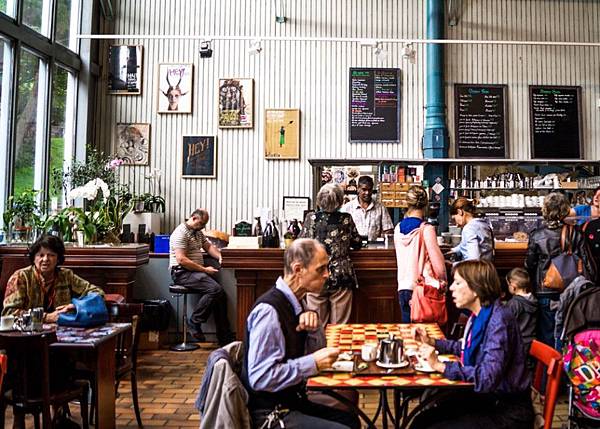 The inside Café is our editor's favourite, cosy with good bio fruits with fair price.
Address:2 rue Ronsard
Website:http://www.hallesaintpierre.org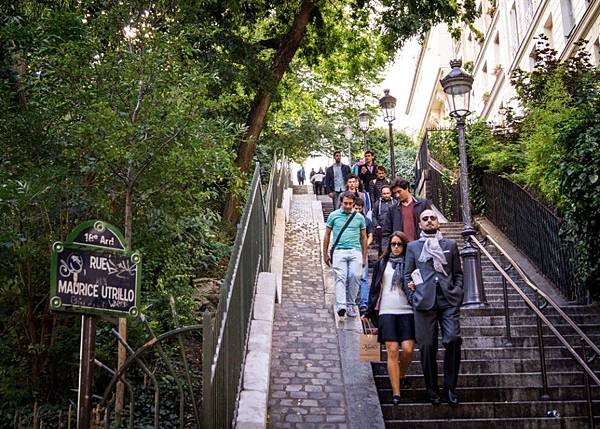 Rue Maurice Utrillo was named after a french famous painter Maurice Utrillo as he was born in Montmartre. These long stairs can be tiring, but it feels so special when you climb while holding hands with your lover. After all, a little exercise can never be a bad idea.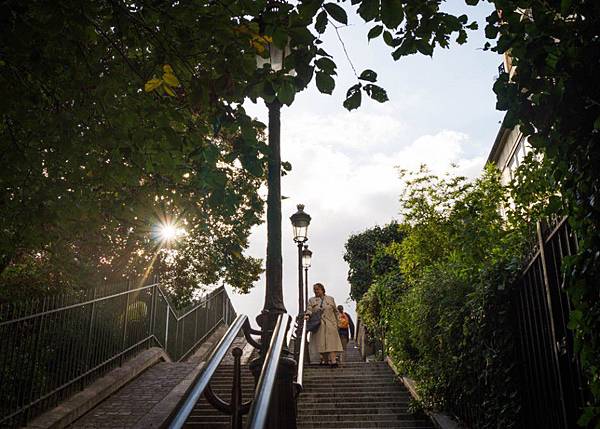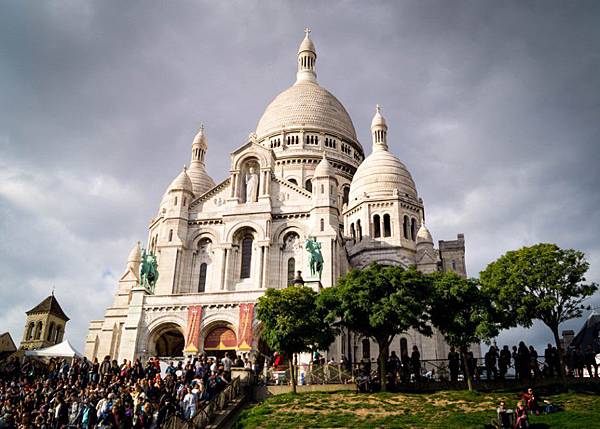 There is nothing better than sitting on the stairs in front of the Sacré-Cœur, enjoying a free concert by cool musicians all while overlooking the beautiful landscape of Paris.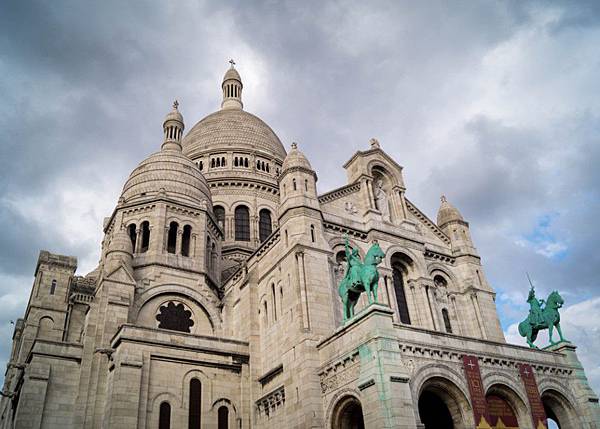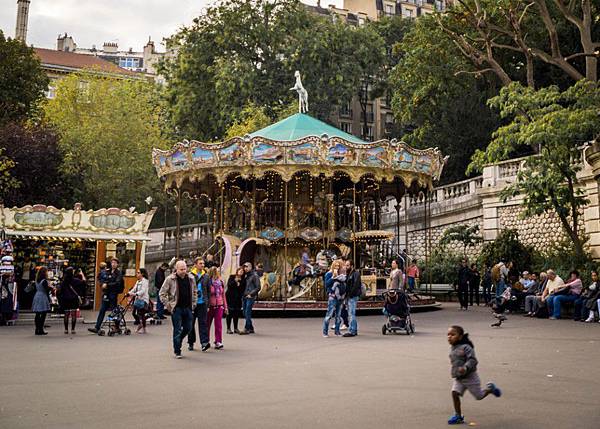 A carousel is like the embrace of a mother, loaded with energy and laughters. It's so lovely to see children running back and forth and couple kissing while holding a hot crepe in hands. There are lots of Carousels in Paris, to check where they are, please click :
http://www.offi.fr/enfants/maneges-a-paris-4713.html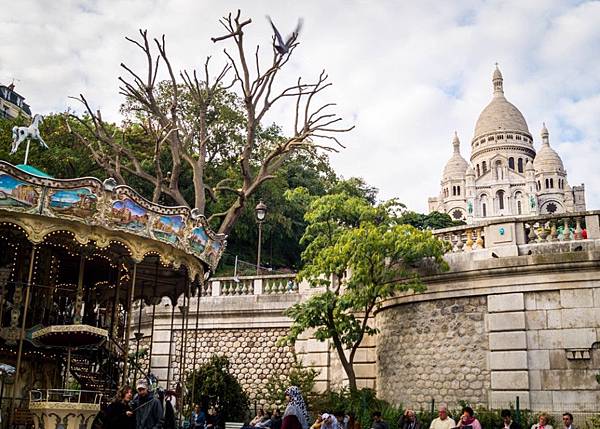 Le Fabuleux Destin d'Amélie Poulain was filmed here too.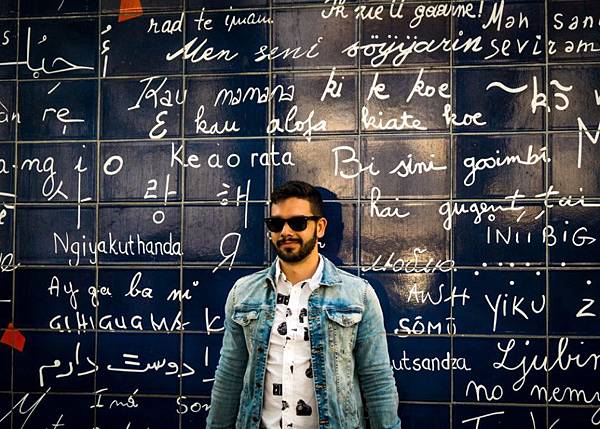 Le mur des je t'aime wall is hidden in a small park at the entrance of Metro line 12 station Abbesses. Love is written all over the wall from people all over the world in 250 different languages.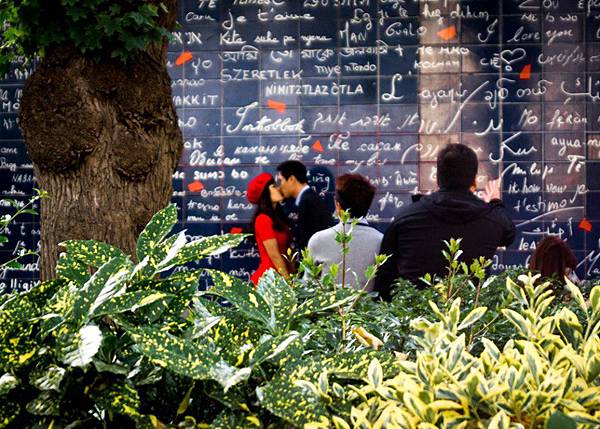 Give your partner a sincere kiss in front of " Love wall" and ask someone to picture this wonderful memory. Cheesy? Who cares, love doesn't fear cliches.
Website:http://lesjetaime.com